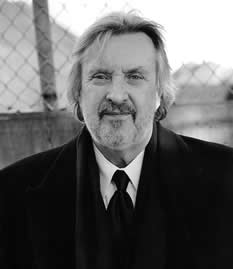 Guy Vining is the principal of Vining Law Group, PLC, which is engaged in the general practice of law in the state of Michigan. The goal of this firm is to provide you with quality legal service at a reasonable price, including consulting, planning and litigation when required. As the owner, Guy Vining is able to give each matter entrusted to him the personal attention it deserves. Unlike larger firms that often assign your case to a junior associate, with whom you have never met, Mr. Vining is personally responsible for all aspects of your case. Mr. Vining will answer any of your questions at the initial office conference, and it is he who will perform all necessary legal research, prepare all pleadings, draft all documents, and make all court appearances on your behalf. As a personal service firm, Mr. Vining's office will keep you informed of the progress of your case on a regular basis. You will receive copies of all correspondence generated in the course of Mr. Vining's work on your legal matter. Telephone messages will be promptly returned.
Mr. Vining believes that the attorney-client relationship must be one of mutual trust, respect, realistic goal setting, good communication, and zealous representation within ethical confines. The goal is provide the highest quality service to you, your family and friends. This principle works as most of Mr. Vining's work is received from other attorneys who respect his craft or from former satisfied clients.
Guy C. Vining – Born Detroit, Michigan, March 16, 1951; Admitted to the bar in 1977. Education: Wayne State University; Thomas Cooley School of Law and Detroit College of Law. Member: State Bar of Michigan, Michigan Trial Lawyers Association and National Employment Lawyers Association. Court approved facilitative mediator of disputes and case evaluator. Married to Michelle Vining in 1980, with two children, and residing in Grosse Ile, Michigan.